Teladoc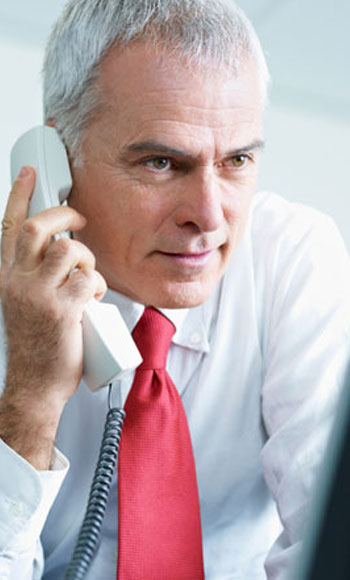 Teladoc
Feel better now! 24/7 access to a doctor is only a call or click away—anytime, anywhere with a $0 visit fee for general medical issues. With Teladoc, you can talk to a doctor by phone or online video to get a diagnosis, treatment options and prescription, if medically necessary. Save time and money by avoiding crowded waiting rooms in the doctor's office, urgent care clinic or ER. Just use your phone, computer, smartphone or tablet to get a quick diagnosis by a U.S. licensed physician.

Treatment for common medical issues such as colds, flu, poison ivy, respiratory infections, bronchitis, pink eye, sinus problems, allergies, urinary tract infections and ear infections

10 minute average doctor response time

Includes spouse and dependents — from children to seniors

If you are caring for an aging parent or loved one, you can provide them access to $49 visits

U.S. board-certified doctors with an average 20 years practice experience

Nutrition
Talk to a registered dietitian for help eating right with a personalized nutrition plan or managing a health condition like diabetes or high blood pressure

$59 per consultation

Dermatology
Upload images for a quick, convenient, and discreet treatment plan within 2 business days for skin conditions such as rash, acne, psoriasis, suspicious moles, and more

$85 per consult, plus one follow-up question

© 2022 Teladoc, Inc. All rights reserved. Teladoc and the Teladoc logo are registered trademarks of Teladoc, Inc. and may not be used without written permission. Teladoc does not replace the primary care physician. Teladoc does not guarantee that a prescription will be written. Teladoc operates subject to state regulation and may not be available in certain states. Teladoc does not prescribe DEA controlled substances, non-therapeutic drugs and certain other drugs which may be harmful because of their potential for abuse. Teladoc physicians reserve the right to deny care for potential misuse of services. For dermatology consultations, members must complete a Dermatology Intake Form and upload a minimum of three images through the secure message center before each initial consultation.

Teladoc + Behavioral Health and Dermatology
Teladoc Mental Health & Dermatology
Teladoc provides peace of mind from the comfort of home with access to licensed therapists and dermatologists for a fraction of the cost of typical in-person visits.
Therapy
Establish an ongoing relationship with a licensed therapist through video or phone sessions
Get support for anxiety, depression, stress/PTSD, panic disorder, grief, family & marriage issues, and more
$200 first-time visit fee with a psychiatrist, $95 for all follow up visits with the selected psychiatrist, and $85 for each visit with a therapist other than a psychiatrist

Dermatology
A quick, convenient and discreet solution for treating skin conditions such as rash, acne, psoriasis, suspicious moles, and more
Upload images of your skin issue and receive a response within two days from a licensed dermatologist through Teladoc's online message center
Prescriptions are sent to your local pharmacy, when medically necessary
$85 consult fee, plus one follow-up question

Alternative Medicine
Alternative Medicine powered by Tivity Health

To locate a provider, click here.
Traditional medicine is not the only answer! Save 10% to 30% on your health and wellness needs with over 35 specialties and 35,000 practitioners nationwide. Whether you want to reduce stress, relieve migraines or quit smoking, alternative medicine can help.
Acupuncture, Massage Therapy, Nutritional Counseling, Biofeedback, Hypnotherapy, Reflexology and more
Popular exercise and movement specialties such as Yoga, Tai Chi and Pilates

Personal Wellness (MyEWellness.com)
MyEWellness.com
Get your fit on! Get stronger, lose weight and feel better with the tools you need to make wellness part of your daily life. You'll enjoy personal workouts, health tips, health & wellness calculators, health risk assessments, links to thousands of wellness resources and more.

Doctors Online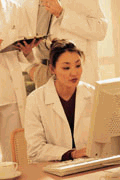 Doctors Online powered by eDocAmerica
The fast, easy way to get health information from an online resource you can trust. You have 24/7 access to doctors, pharmacists, psychologists, dentists, dieticians and more by email or smartphone app. You'll get treatment options and advice you understand. With Doctors Online, the doctor's always in!
Responses within a few hours
Secure Personal Health Record
Unlimited, confidential services include your immediate family

Pharmacy
Pharmacy
To locate a provider, click here.
Don't pay full price! Save 10% to 85% on most prescriptions at over 60,000 pharmacies. Just present your card to save an average of 46% at locations nationwide.
Compare your prescription prices and see for yourself at RxPriceQuotes.com
Participating pharmacies include CVS, Walgreens, Target and many other independent, national and regional chains
Even if you have insurance, present both cards at the pharmacy to receive the lowest price
Immediate family included

Vitamins
Vitamins
Everyone has different health goals, and eVitamins has the products to help you reach them. Find the best prices online for the most trusted brands of vitamins, herbs, nutritional supplements, whole foods, baby care, skincare, and more. Save on products for you, your family and even your pets.

Use the mobile app or order online

Get an exclusive 10% off orders of $50 or more

Enjoy the lowest prices available, with savings up to 75% off typical costs of wellness products

Get free shipping on orders over $49, or on nearly 17,000 qualifying items

Labs & Imaging
Lab and Imaging
Imaging
Members receive discounts of 40% to 75%* off usual charges for imaging services while using credentialed radiologists. Members will be matched with the best provider based on type of medical condition, member preferences, and location.
Lab
Members also save 10% to 80% on charges for blood tests and all other lab testing. The network provides affordable lab testing, which leads to proper diagnosis and effective treatment.
Highlights
Save 10 to 80% on typical costs for blood tests.
Place your order online or by phone.
The network will help you find the location of the nearest major clinical laboratory and provide the necessary order.
Confidential results available within 24-48 hours on most tests.
*Savings may vary based on geographic location, provider selected and procedure performed.
** Lab benefit not available in MD, NJ, NY and RI.