Teladoc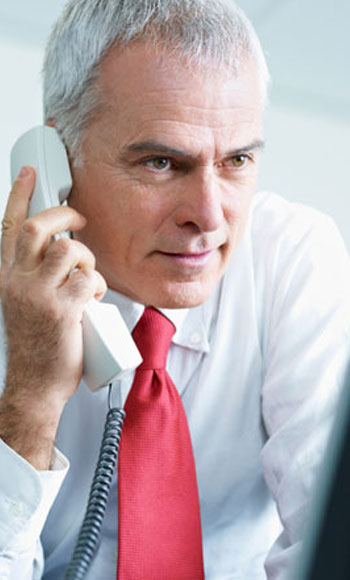 Teladoc
Feel better now! 24/7 access to a doctor is only a call or click away—anytime, anywhere with a $0 visit fee for general medical issues. With Teladoc, you can talk to a doctor by phone or online video to get a diagnosis, treatment options and prescription, if medically necessary. Save time and money by avoiding crowded waiting rooms in the doctor's office, urgent care clinic or ER. Just use your phone, computer, smartphone or tablet to get a quick diagnosis by a U.S. licensed physician.

Treatment for common medical issues such as colds, flu, poison ivy, respiratory infections, bronchitis, pink eye, sinus problems, allergies, urinary tract infections and ear infections

10 minute average doctor response time

Includes spouse and dependents — from children to seniors

If you are caring for an aging parent or loved one, you can provide them access to $49 visits

U.S. board-certified doctors with an average 20 years practice experience

Nutrition
Talk to a registered dietitian for help eating right with a personalized nutrition plan or managing a health condition like diabetes or high blood pressure

$59 per consultation

Dermatology
Upload images for a quick, convenient, and discreet treatment plan within 2 business days for skin conditions such as rash, acne, psoriasis, suspicious moles, and more

$85 per consult, plus one follow-up question

© 2023 Teladoc, Inc. All rights reserved. Teladoc and the Teladoc logo are registered trademarks of Teladoc, Inc. and may not be used without written permission. Teladoc does not replace the primary care physician. Teladoc does not guarantee that a prescription will be written. Teladoc operates subject to state regulation and may not be available in certain states. Teladoc does not prescribe DEA controlled substances, non-therapeutic drugs and certain other drugs which may be harmful because of their potential for abuse. Teladoc physicians reserve the right to deny care for potential misuse of services. For dermatology consultations, members must complete a Dermatology Intake Form and upload a minimum of three images through the secure message center before each initial consultation.


Health Advocate™ Solutions
Medical Bill Saver™
Medical Bill Saver™ powered by Health Advocate™
Major issues can add up to major bills! Call Medical Bill Saver™ and rest easy.

Experts who know the ins and outs of billing practices will attempt to negotiate discounts on your behalf, possibly leading to a reduction in your costs

Receive an easy-to-read personal Savings Results Statement summarizing the outcome and payment terms for successful negotiations


Health Advocacy
Health Advocacy powered by Health Advocate™
Healthcare is complicated. Personal Health Advocates help you navigate the insurance and healthcare systems. They can help to:

Untangle medical bills and insurance claims

Locate doctors, specialists, hospitals, dentists and pharmacies

Clarify benefits and answer questions about tests, treatments and medications

Coordinate care among multiple providers

Assist with eldercare and related healthcare issues

Arrange second opinions

Transfer medical records

Provide information about generic drug options
NurseLine™
NurseLine™ powered by Health Advocate™
Turn to NurseLine™ for trusted advice and information when you need it most. Highly trained registered nurses are on-call 24/7 to answer your questions for non-urgent concerns. Nurses can offer self-care tips, direct you to the appropriate care for immediate attention or tell you how to ease common problems such as a sore shoulder.


Dental
Dental powered by Aetna Dental Access®
To locate a provider, click here.
Smile brighter with big savings at over 262,000* available dental practice locations nationwide. Use your card over and over again to keep your teeth sparkling clean!

In most instances, save 15% to 50% per visit**
Save on dental services such as cleanings, X-rays, crowns, root canals and fillings
Need specialty dental care? Save on orthodontics and periodontics, too!

Show your card with the Aetna Dental Access® logo and pay the discounted price at checkout
*As of April 2020. **Actual costs and savings vary by provider, service and geographical area.
Dental Benefit is not available to VT residents.
The discount program provides access to the Aetna Dental Access® network, which is administered by Aetna Life Insurance Company (ALIC). ALIC does not offer or administer the discount program, and is not an affiliate, agent or principal of the discount program. Dental providers are independent contractors and not employees or agents of ALIC. ALIC does not provide dental care or treatment and is not responsible for outcomes.

Vision
Coast to Coast Vision™
To locate a provider, click here.
Your eyes are the windows to your health. Now you and your family can see better savings at over 20,000 vision providers nationwide, including national chains and local retailers. You save 10% to 60% on glasses, contacts, laser surgery, and exams.

20% to 60% off prescription eyewear including most frames, lenses and specialty items such as tints, coatings and UV protection
10% to 30% off eye exams
Participating chains include LensCrafters, Pearle Vision, Visionworks, JCPenney, Target and more
Your eye doctor not in our network? The nomination process is a breeze!
10% to 40% off contact lenses through America's Eyewear mail order service
40% to 50% off the national average cost of LASIK surgery.

Doctors Online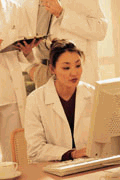 Doctors Online powered by eDocAmerica
The fast, easy way to get health information from an online resource you can trust. You have 24/7 access to doctors, pharmacists, psychologists, dentists, dieticians and more by email or smartphone app. You'll get treatment options and advice you understand. With Doctors Online, the doctor's always in!
Responses within a few hours
Secure Personal Health Record
Unlimited, confidential services include your immediate family

LifeLock Family
LIFELOCK™
LifeLock helps stop identity fraud before the damage can be done. And if you become a victim, LifeLock knows exactly what to do.

LifeLock Identity Alert® System provides actionable alerts sent in near real time when LifeLock detects your Social Security number, name, address or date of birth in applications for credit and services within an extensive network*

Lost Wallet Protection** quickly cancels or replaces credit or debit cards from a lost or stolen wallet to help stop fraudulent charges before they occur

Dark Web Monitoring patrols over 10,000 black market Internet sites for the illegal buying, selling or trading of your personal information

Address Change Verification notifies you anytime LifeLock detects a change of address associated with your personal information so you are alerted if thieves try to divert your mail

Reduced pre-approved credit card offers

Live Member Support 24/7

Includes you and your legal dependents

*LifeLock does not monitor all transactions at all businesses
**Excludes pictures, cash and cash equivalents

Roadside Assistance
Roadside Assistance
Stranded? Car trouble is no trouble. Roadside Assistance is there for you and your immediate family to help with a flat tire, lock-out, battery, collision and even towing—with coverage up to $80. They will even bring you fuel, oil, fluid and water 24/7!

Financial Helpline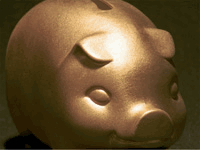 Financial Wellness
You shouldn't have to waste hours of your life worrying about money. With Financial Wellness, you gain a helping hand to guide you through the major financial changes and challenges you'll face throughout life, from paying for college to buying a home to managing a budget. Call a financial counselor for a more hands-on approach, or tackle your financial situation independently with learning tracks through the Online Financial Wellness Center.

Accredited or Certified Financial Counselors are accessible by phone to assess issues, discuss options, and help you determine the best course of action for your situation

Online Financial Wellness Center does the heavy lifting for research, providing a variety of vetted articles, videos, worksheets, checklists, and more to guide your financial wellness journey

Established learning tracks include resources for major life events, like getting married or having a child, and general financial goals, like developing a budget and eliminating student debt
Financial Wellness does not provide investment, legal, or tax advice.

Legal Services
Legal Services
Have legal questions? Get legal answers from experienced lawyers at discounted rates. Attorneys help with traffic tickets, bankruptcy, divorce, and spousal and child support. Additional services are also available at no cost to you!
Free services* include one-on-one consultations, attorney-made phone calls, help with legal documents, assistance with welfare and INS, representation in small claims court, and a Simple and Living Will
Attorneys only charge $125 an hour or 40% off their hourly rate, whichever is greater
10% off all contingency-based cases
You'll be referred to plan attorneys based on location, language and area of law
*In certain situations, attorney liability may require plan attorneys to ask for a retainer prior to providing some of the free legal services.

Instant Deals
Instant Deals
Find instant discounts on-the-go at over 340,000 merchants nationwide from restaurants and shopping to entertainment and travel.
Save your favorite deals to use again and again
No need to print coupons – show your phone and save
Savings are also available for your pets, with discounts on pet daycare, dog walking, boarding, vet visits, grooming, horse training, and more

Worklife Services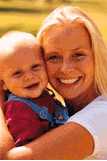 Worklife Services powered by Aetna

Need childcare, relocation services or caregiver support? Your worklife concierge helps with the good, the challenging and everything in between.
Find childcare, summer camps and school-age programs
Public, private and specialty school information from kindergarten through college
Resources for adoption, pregnancy, and disabled and aging loved ones
Referrals for house cleaning, lawn maintenance, pet care, and home and auto repair
24/7 counseling and referrals

Pharmacy
Pharmacy
To locate a provider, click here.
Don't pay full price! Save 10% to 85% on most prescriptions at over 60,000 pharmacies. Just present your card to save an average of 46% at locations nationwide.
Compare your prescription prices and see for yourself at RxPriceQuotes.com
Participating pharmacies include CVS, Walgreens, Target and many other independent, national and regional chains
Even if you have insurance, present both cards at the pharmacy to receive the lowest price
Immediate family included

Diabetic Supplies
Diabetic Supplies
Save 10% to 50% on diabetic testing supplies, and get a free fully-audible blood glucose meter with your first order. With the convenient online, pre-paid program, you receive discounted diabetic testing supplies shipped directly to your home. Services include:
Free shipping on diabetic supply packages
Tracking information updates via email or text
Annual testing program or purchase-as-needed options available
No prescription required for OTC testing supplies
100% satisfaction guaranteed, or you get your money back

Hearing
Hearing Aids
If you suffer from hearing loss, you shouldn't have to empty your wallet to access hearing aids. Retail Hearing Care by Connect Hearing and Home Delivery Hearing Aids by Hearing Assist, the #1 direct to consumer hearing aid brand, will help you find an affordable solution with the fit, comfort, and amplification you need.

Retail Hearing Care by Connect Hearing

Free initial screening

Discount of 35% off the suggested retail price at retail locations nationwide

Two-year supply of hearing aid batteries

Two-year warranty

One-time replacement for loss or damage*

Unlimited follow-up care for cleaning and checkups with purchase

Home Delivery Hearing Aids by Hearing Assist
Discount of $100 off the lowest advertised price per pair of hearing devices at leading retailers or $50 off a single device**

Save 25% off any hearing accessories†

Enjoy a flat rate of $99 per year for the Peace of Mind protection plan†

Includes a 60-day money-back guarantee

Shipping is free

No prescription or costly exam needed to purchase your hearing solution

*Members must pay for all repairs not included in the warranty
**Subject to change
†
Discount only applies when a hearing device is purchased

Labs & Imaging
Lab and Imaging
Imaging
Members receive discounts of 40% to 75%* off usual charges for imaging services while using credentialed radiologists. Members will be matched with the best provider based on type of medical condition, member preferences, and location.
Lab
Members also save 10% to 80% on charges for blood tests and all other lab testing. The network provides affordable lab testing, which leads to proper diagnosis and effective treatment.
Highlights
Save 10 to 80% on typical costs for blood tests.
Place your order online or by phone.
The network will help you find the location of the nearest major clinical laboratory and provide the necessary order.
Confidential results available within 24-48 hours on most tests.
*Savings may vary based on geographic location, provider selected and procedure performed.
** Lab benefit not available in MD, NJ, NY and RI.

Vitamins
Vitamins
Everyone has different health goals, and eVitamins has the products to help you reach them. Find the best prices online for the most trusted brands of vitamins, herbs, nutritional supplements, whole foods, baby care, skincare, and more. Save on products for you, your family and even your pets.

Use the mobile app or order online

Get an exclusive 10% off orders of $50 or more

Enjoy the lowest prices available, with savings up to 75% off typical costs of wellness products

Get free shipping on orders over $49, or on nearly 17,000 qualifying items

Pet Care
Pet Care
Caring for pets can be rrrrruff! Keep your pets happy and healthy with discounts on everything from toys and treats to vet visits and eats! You can save on prescription medications and foods, veterinary services, a GPS-enabled lost pet notification system, and more.

25% off all in-house medical services at participating veterinarians

25% off most purchases from PetCareRx.com, including prescriptions and preventatives

24/7 Lost Pet Recovery Service, with pet tags for each enrolled pet

35% off monthly Pin Paws membership with GPS-enabled lost pet notification system